Reading Music for Guitarists
Learn to read tabs, chord charts, fretboard diagrams, strumming patterns, and more! This course explains how to understand all of these must-know notation styles.
6 Lessons • 41 mins
Lessons in This Course
Print-Friendly Guides Included!
In addition to my video walkthroughs of each topic, I also made hand-crafted PDFs to accompany each lesson in this course. You can download these, print them as many times as you want, and keep them forever. Each PDF can be found on its corresponding lesson page linked above.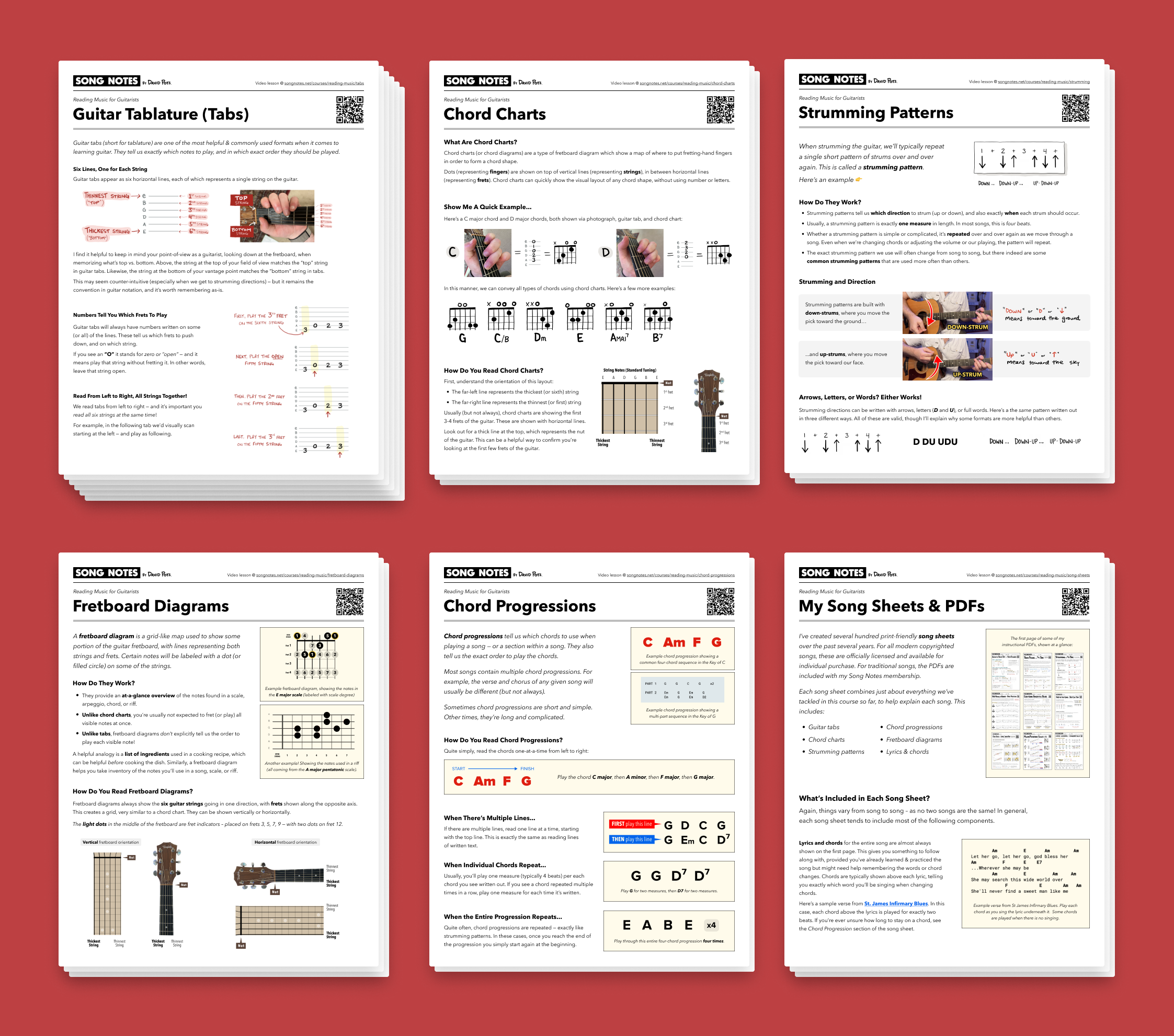 Join the Community Discussion
All members of Song Notes Premium are invited to discuss this course in the community forum. Members are encouraged to ask questions, leave feedback, and share progress. It's an amazingly positive community - I hope you check it out!
Requires membership to Song Notes Premium. Not a member? Join today »