I Shall Be Released
by Bob Dylan • Lesson #466 • Jan 7, 2023
Hey there, friends! New lesson today teaching you how to play Bob Dylan's classic I Shall Be Released, taught in the style of his "Studio Outtake" recording from 1971. This guitar lesson will be capo 2nd fret, using chord shapes in the Key of G. I'll break things down using the simplest possible chords — including an easier (non-barred) version of B-minor. I'll also show a few strumming options, as well as tabs for some of the distinctive licks and fills. All in all, such a classic song! I hope you enjoy.
0:00 Playthrough & Overview
2:08 Intro Riff
5:45 Chords
8:27 Strumming
13:33 Licks & Fills
17:47 Chord Progression: Add'l Variations
24:23 Vocal Melody
Print-Friendly Song Sheet
3 pages
Follow along with my print-friendly guide for this song! It's available for purchase at Musicnotes.com, the web's leading provider of licensed sheet music.
On the fence? Here's a guide I made showing the purchase & print process, including answers to common questions about my song sheets.
Buy at Musicnotes.com
Lesson Discussion
Strumming Tutorials
There's two strumming patterns I demonstrate in my video lesson. For a detailed tutorial on each pattern, click either thumbnail below: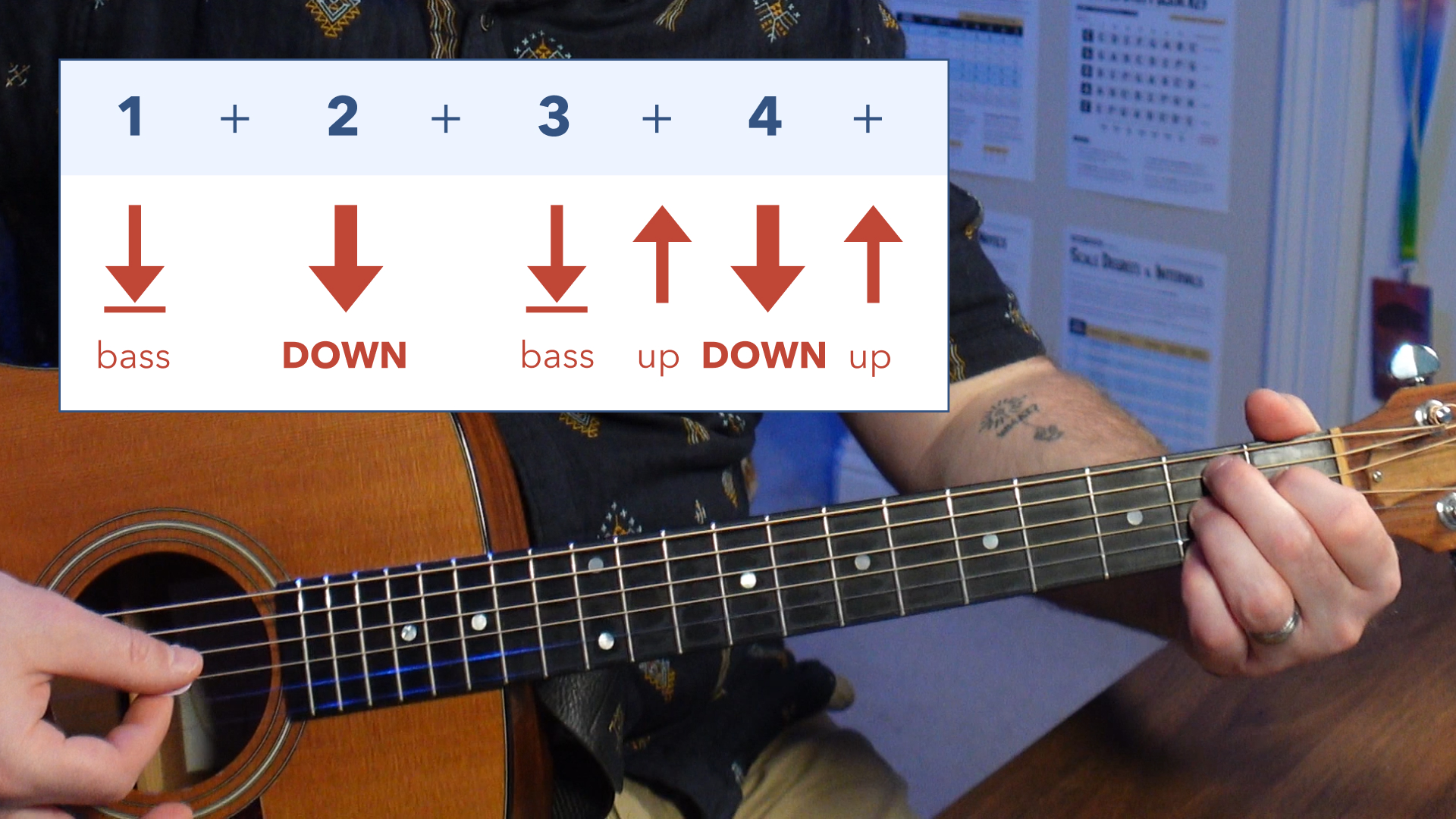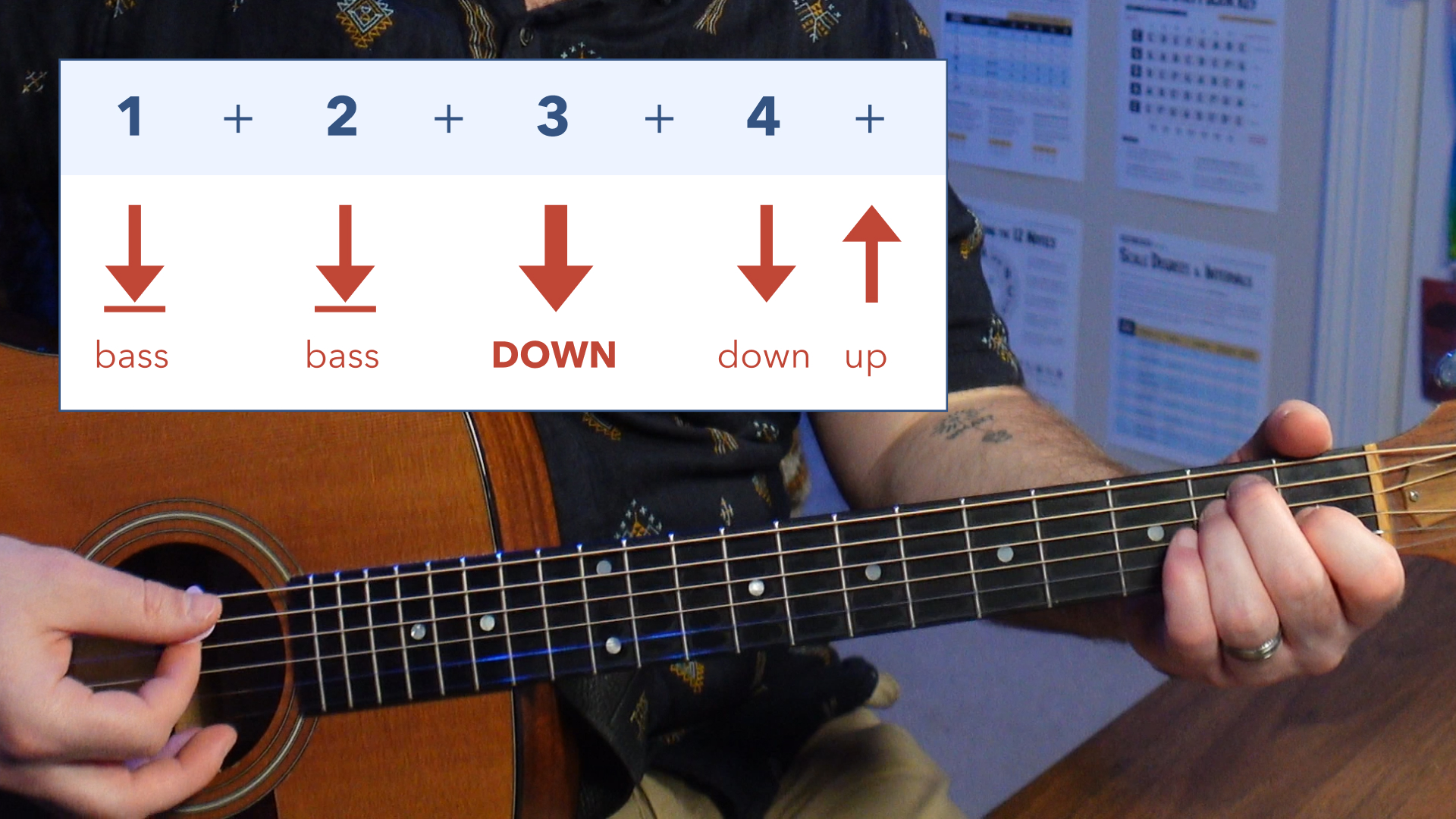 Additional Techniques to Help with This Song
Recorded Versions of I Shall Be Released
Bob Dylan's 1971 "Studio Outtakes" recording. This is what I based my lesson after.
The Band's 1968 cover. Note, this is in the Key of E and features some small changes to the progression.
The live version heard in The Last Waltz featuring The Band, Dylan, many others.
Cover from Reina Del Cid. Key of A.
Cover from Olav Larsen:
There's so many more! Have a look around YouTube, or Spotify, or wherever you get your music. Such an amazing song, and so great to hear the ways each artist makes it their own.
Enjoy my lessons? Buy me a beer!
If this and my other lessons have proven helpful to you, please consider making a one-time donation to my tip jar. Contributions of any amount help make this project possible (including the many, many hours I put into it).
Fun & Helpful Tools I've Made
Fret Monster
Interactive fretboard map! See the patterns behind every scale in any key.
View
Capo Captain
An easy way to calculate key & chord combinations, for any capo location!
View
---
Subscribe to my YouTube channel
Be sure to never miss a lesson by subscribing on YouTube. I put out 2-3 new videos every week. These include full song lessons, as well as covers, practice tips, behind-the-scenes updates. Thanks!
---
Recent Lessons
Browse All Recent Lessons →
Browse All My Lessons
By lesson type
By technique
By musical genre
By decade
By musical key
By popular artist
---