Major Key Cheat Sheets: Must-Know Chords, Scales, and Fretboard Diagrams
Lesson #518 • Sep 25, 2023
Hey there, friends! I've been busy at work putting together something that's been on my list for a couple years — a bundle of cheat sheets showing you must-know info for the five most common major keys. This is something I started in lesson #388 and #407, but never finished for the other keys. Finally, I've got them at a place where they're worth sharing!
In today's video (linked above), I'll give a walkthrough of the first page of each cheat sheet.
Specifically, I'm looking at the keys of C, G, D, A, and E major. In my experience of almost 25 years of guitar playing, these are the five keys that 95% of all pop/rock/folk/country songs are going to use. Learn the common chords in each, and you'll get a ton of mileage you can apply to your guitar playing. Looking for somewhere to start? Key of C and Key of G are what I'd recommend. They use almost all open chords - requiring very when it comes to barre chords.
I do plan on adding to these cheat sheets as time goes on, starting very soon in fact! Scales, triads, walking bass lines, and must-know chord tricks per each key… there's a ton of stuff I'm excited to add. But for now, I'm excited to have these initial versions complete and ready to share. I hope you enjoy!
0:00 Overview
1:59 Major Scale in Each Key
2:58 Fretboard Map of Each Key
4:13 Common Scales in Each Key
7:51 Common Chords in Each Key
10:50 Non-Diatonic Chords in Each Key
Lesson Discussion
Get the Major Key Cheat Sheets!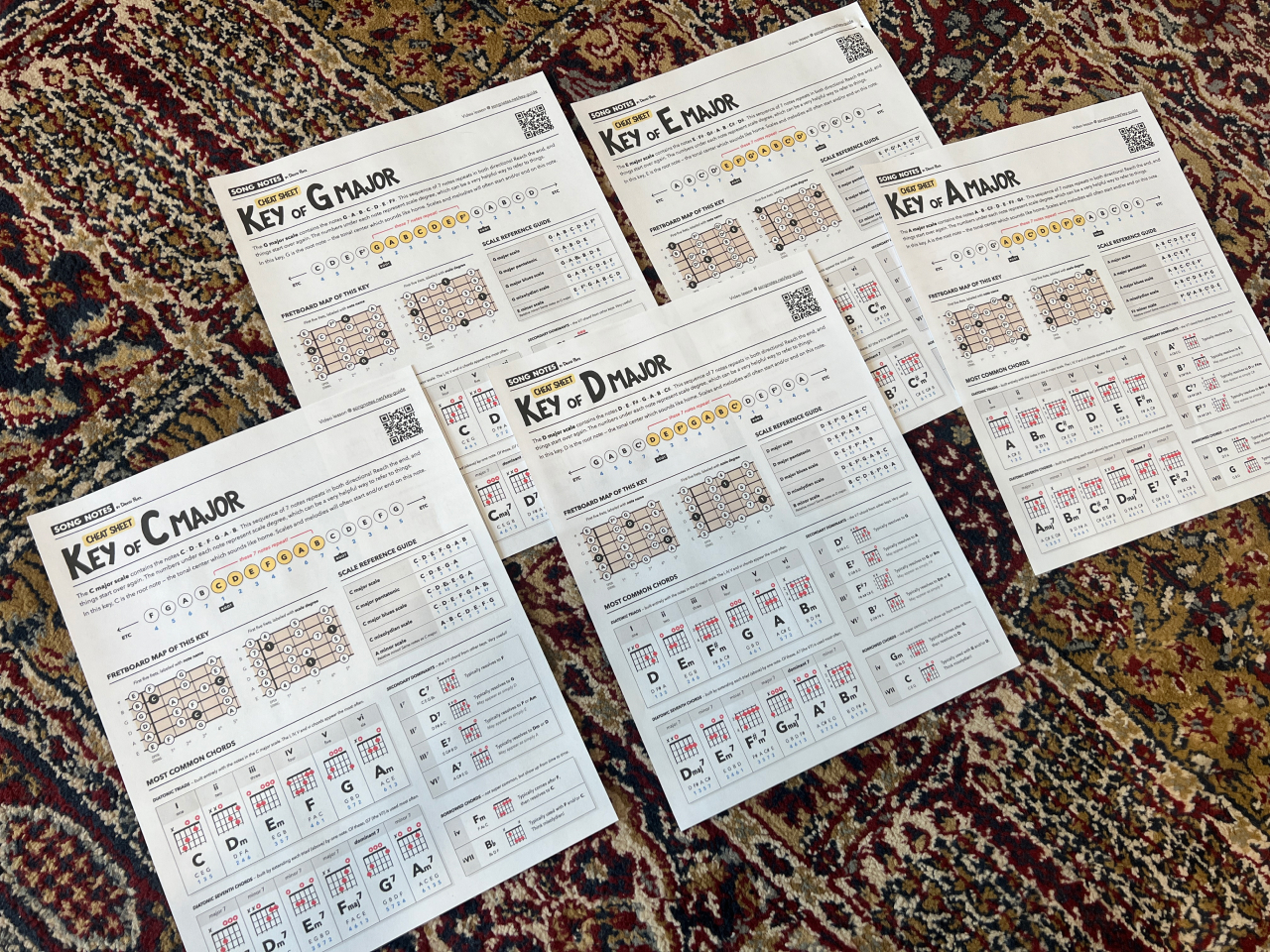 If you want, you can download all the cheat sheets as one file — it's a single ten-page PDF, including each of the five cheat sheets.
Download All Major Key Cheat Sheets
If you want to download them individually (two pages each), use the links below.
Membership to Song Notes Premium is required to download these cheat sheets. Premium membership also gives you access to all my other instructional PDFs.
Looking for More of my Cheat Sheets?
Check out my Premium courses, all of which are listed below! They contain a combination of PDF cheat sheets and video lessons per each topic below.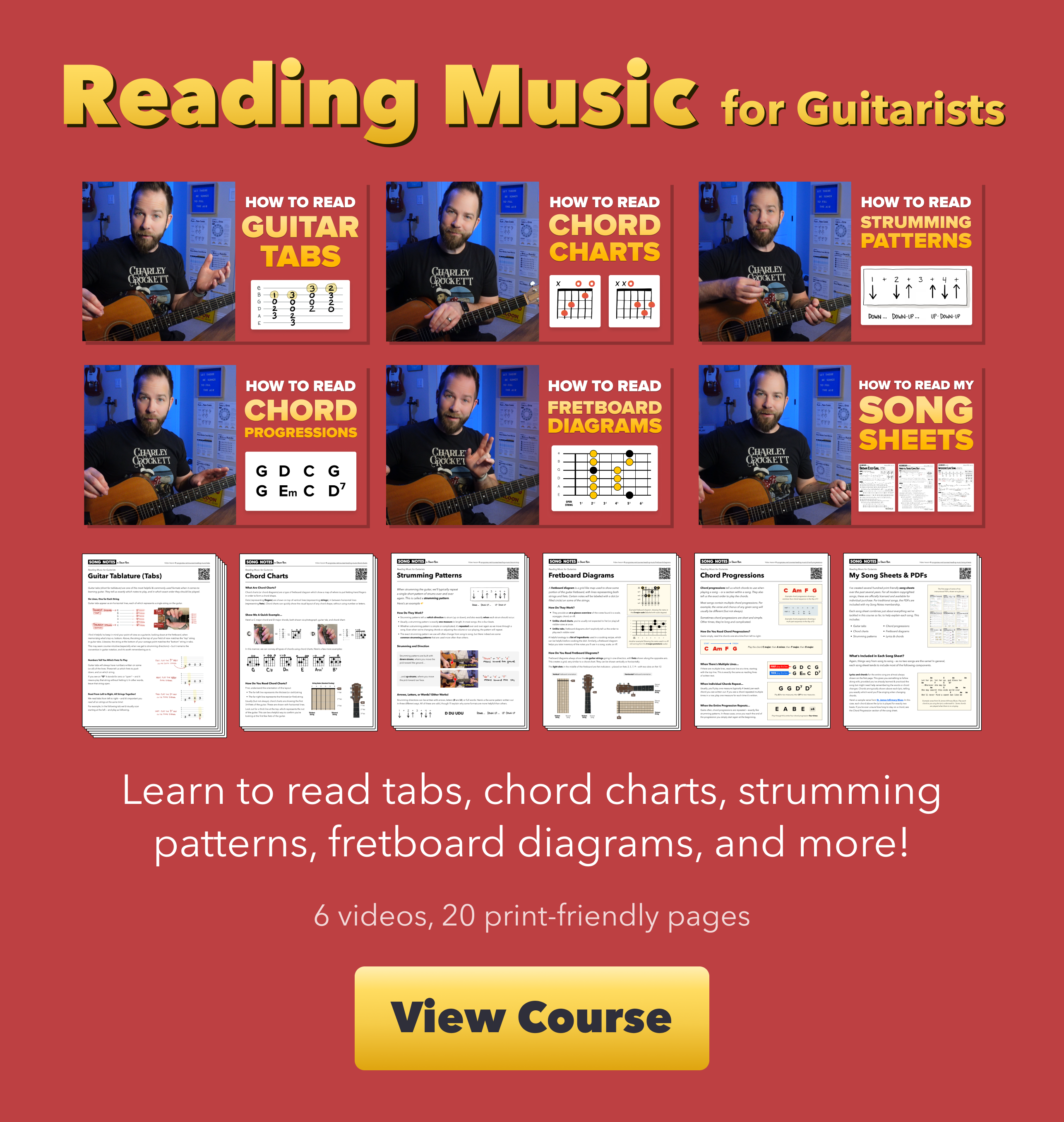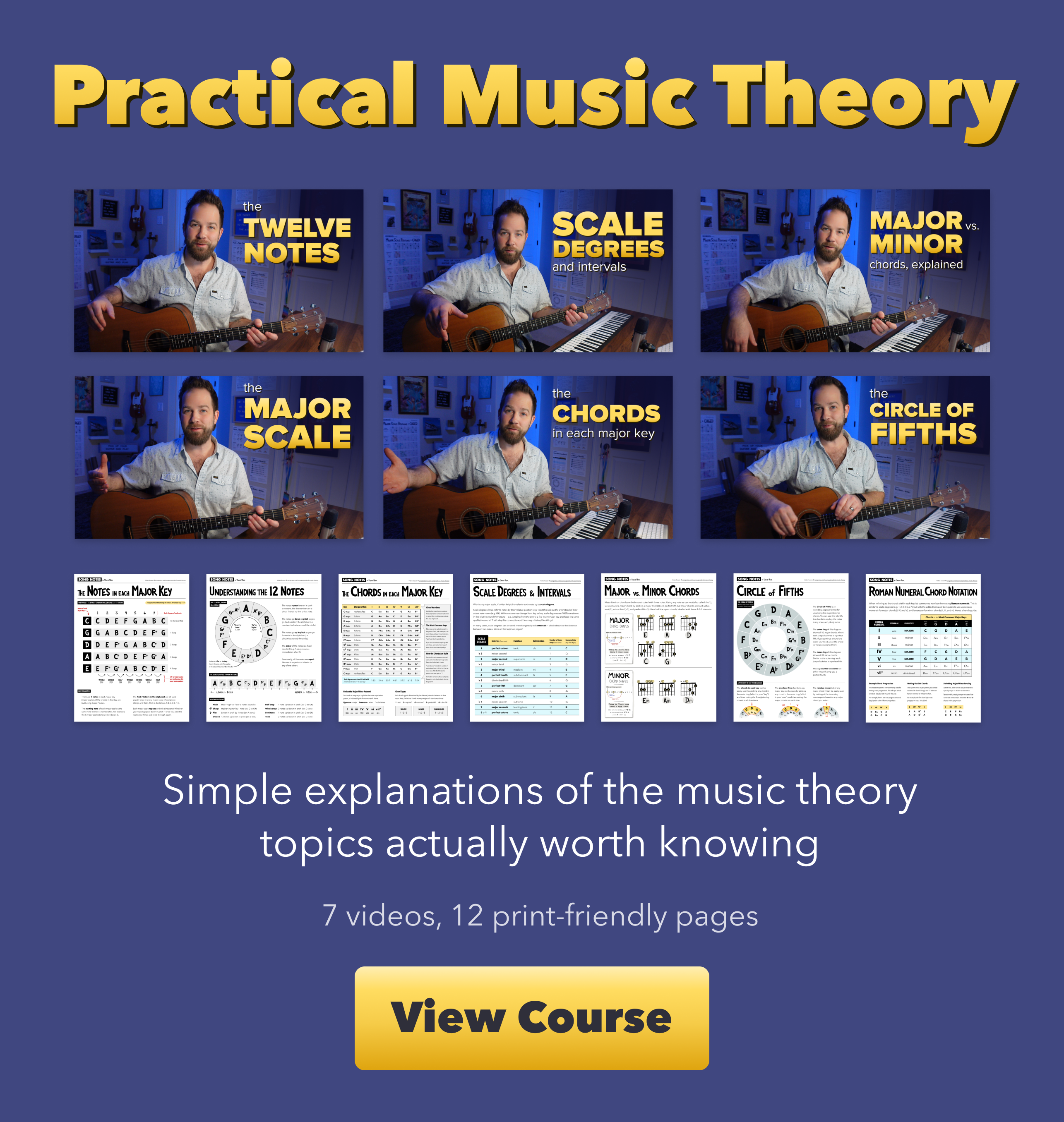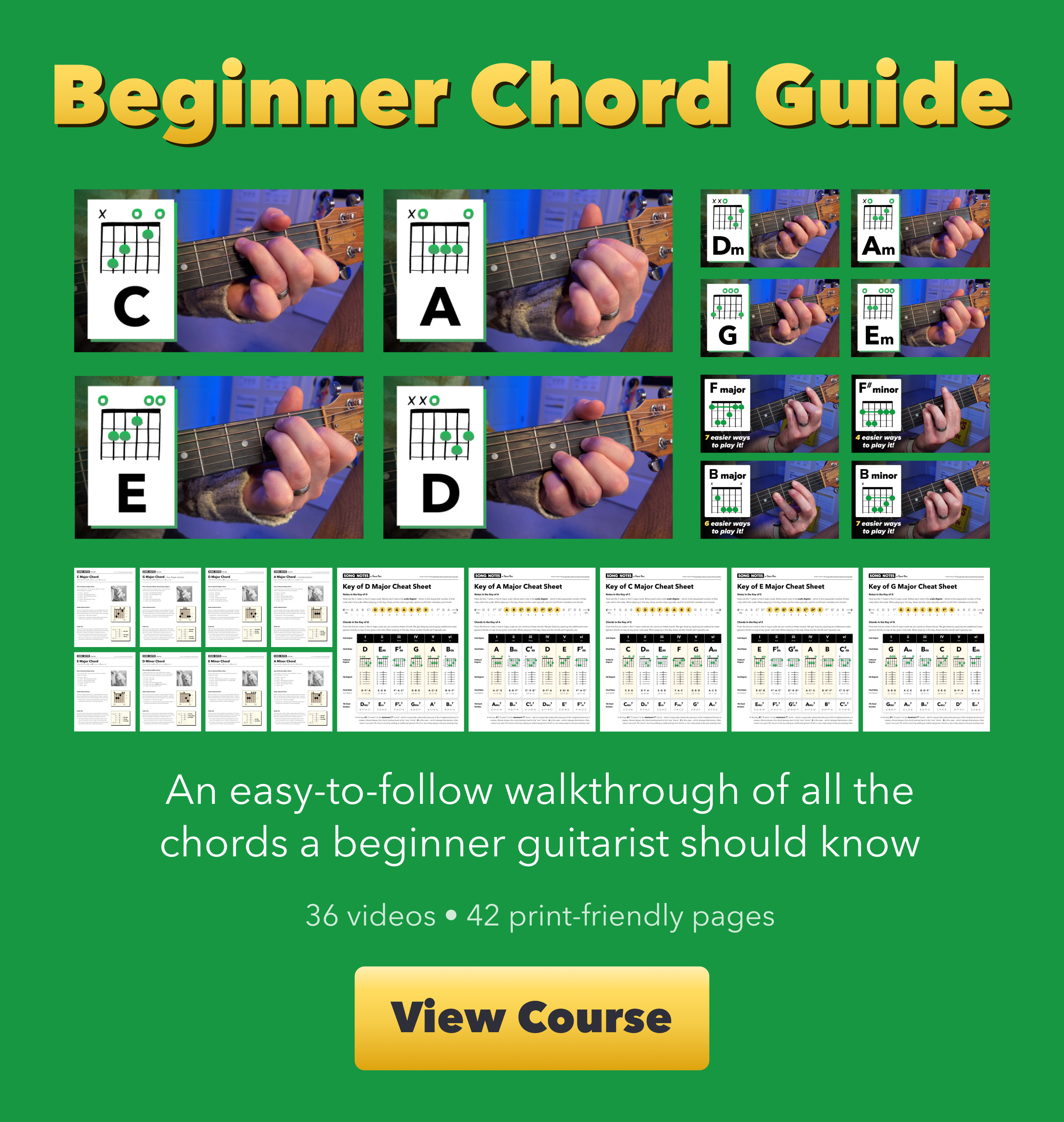 Enjoy my lessons? Buy me a beer!
If this and my other lessons have proven helpful to you, please consider making a one-time donation to my tip jar. Contributions of any amount help make this project possible (including the many, many hours I put into it).
Fun & Helpful Tools I've Made
Fret Monster
Interactive fretboard map! See the patterns behind every scale in any key.
View
Capo Captain
An easy way to calculate key & chord combinations, for any capo location!
View
---
Subscribe to my YouTube channel
Be sure to never miss a lesson by subscribing on YouTube. I put out 2-3 new videos every week. These include full song lessons, as well as covers, practice tips, behind-the-scenes updates. Thanks!
---
Recent Lessons
Browse All Recent Lessons →
Browse All My Lessons
By lesson type
By technique
By musical genre
By decade
By musical key
By popular artist
---