Members of Song Notes Premium can save 50% when buying my licensed song sheets by using a coupon code I give out each month.
You can always find current month's coupon code by logging in (here at songnotes.net) and viewing this module on the homepage: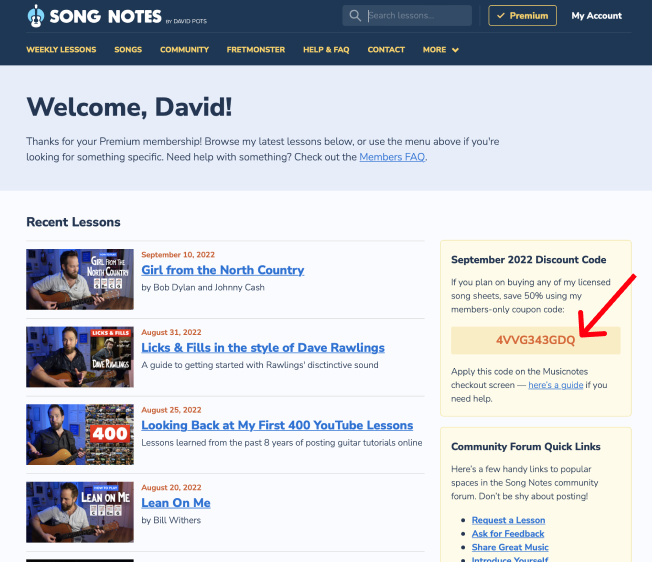 Likewise, each song lesson (with a licensed song sheet available) will display the current month's code directly below the song sheet module.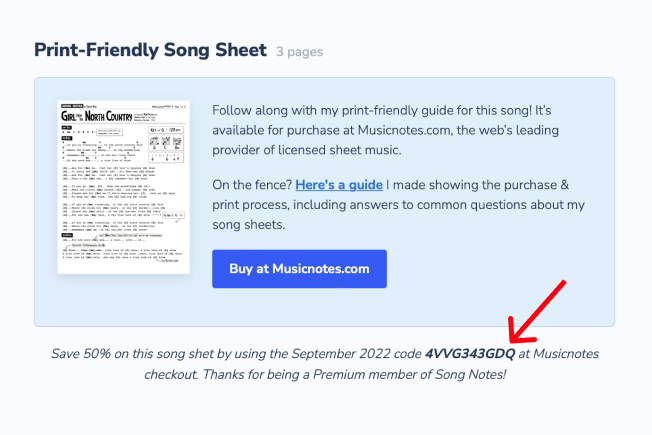 Simply copy & paste the code into the coupon field of the Musicnotes checkout screen — and your 50% discount will apply. Note, the discount code will only apply toward purchases of my song sheets on Musicnotes. If you're buying sheet music created by some other author/arranger, the code won't do anything.