I am unable to cancel memberships Patreon for you, as their platform literally doesn't give me permissions to do so. However, it's easy to cancel using the steps below.
1. Open your "Active Memberships" page on Patreon
The easiest way is to visit patreon.com/pledges – which will take you directly to a page showing all creators you support. You can also get here using the Patreon navigation. Either way, you'll need to be logged in to Patreon.
2. Click "Edit" next to "Song Notes by David Pots"
Here, you'll see a list of all your active memberships. Look for my listing ("Song Notes by David Pots") and then click the "Edit" link: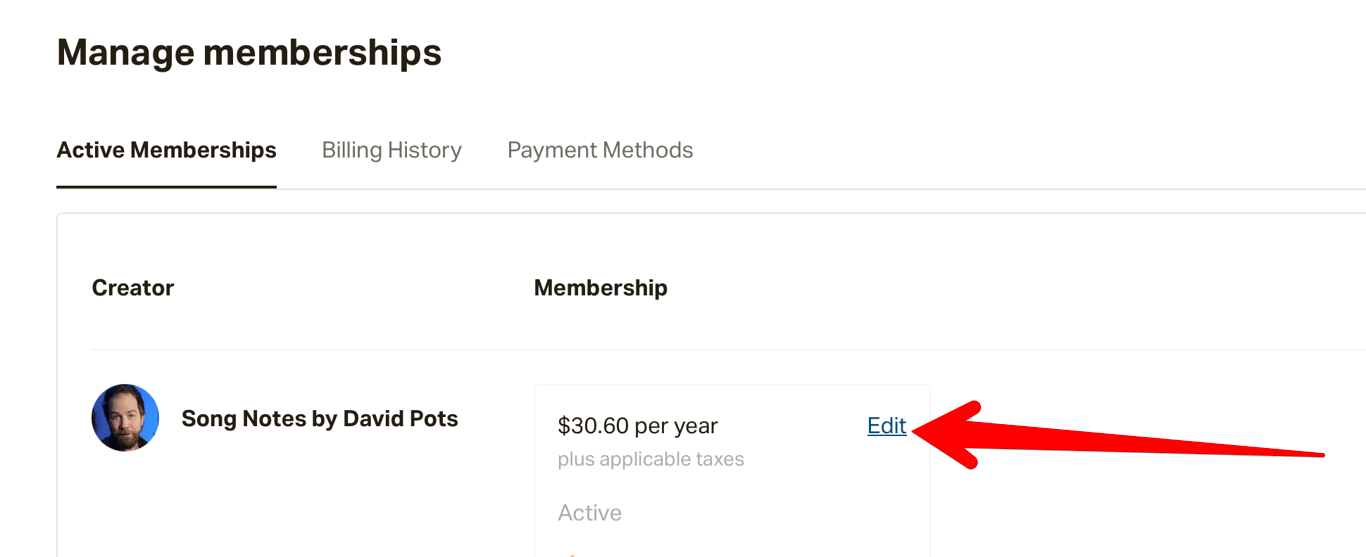 3. Click "Cancel"
When shown the details of your pledge, look for the "Edit or cancel membership" link: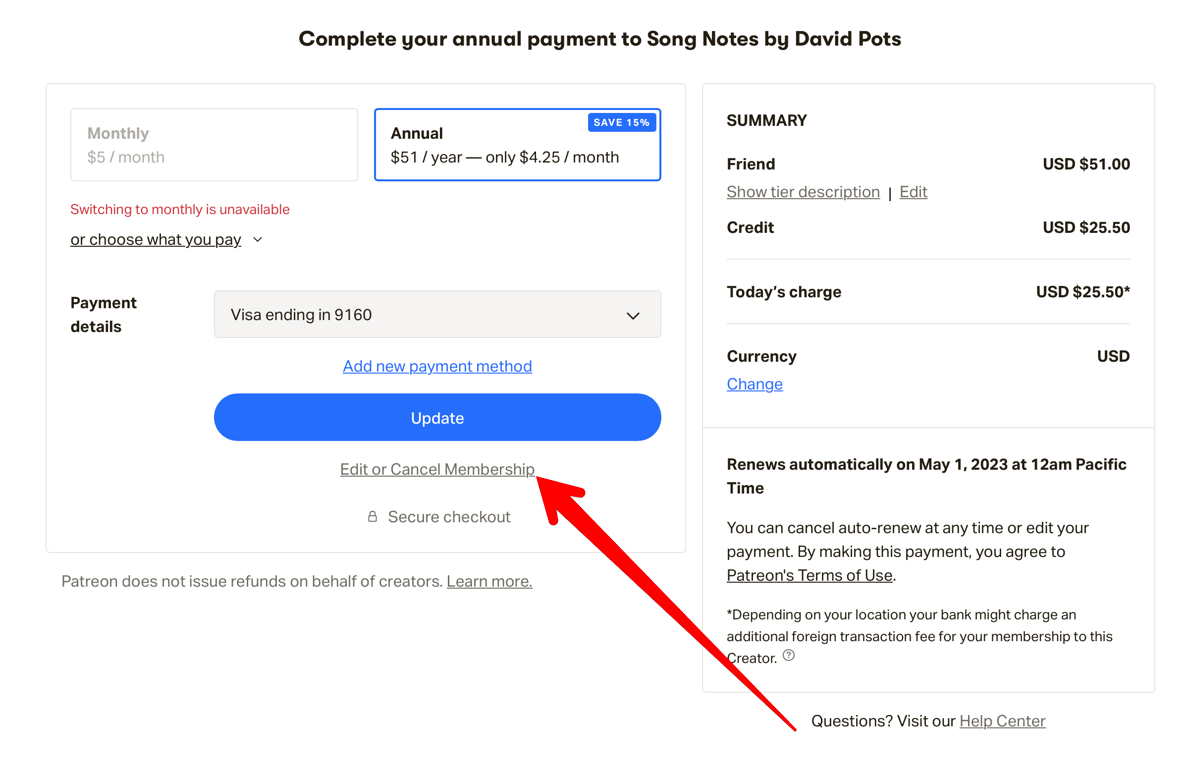 Click that link, and then confirm you want to cancel: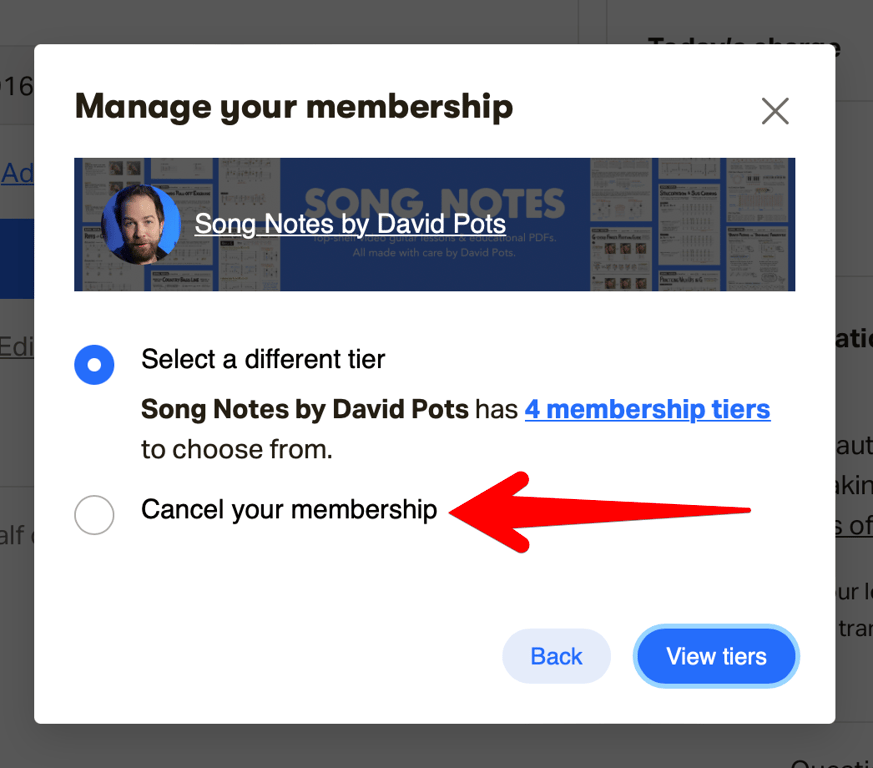 And you're all set!