Instructional PDF
1 page
A Helpful Way to Number Each Chord in Any Key
In the previous lesson, we looked at the chords in each major key. We learned how these chords are built upon the seven notes in each major scale. We also learned how these chords, in all keys, follow the same major/minor/diminished pattern.
As a recap, here's the chords that belong to each of the 5 most popular keys: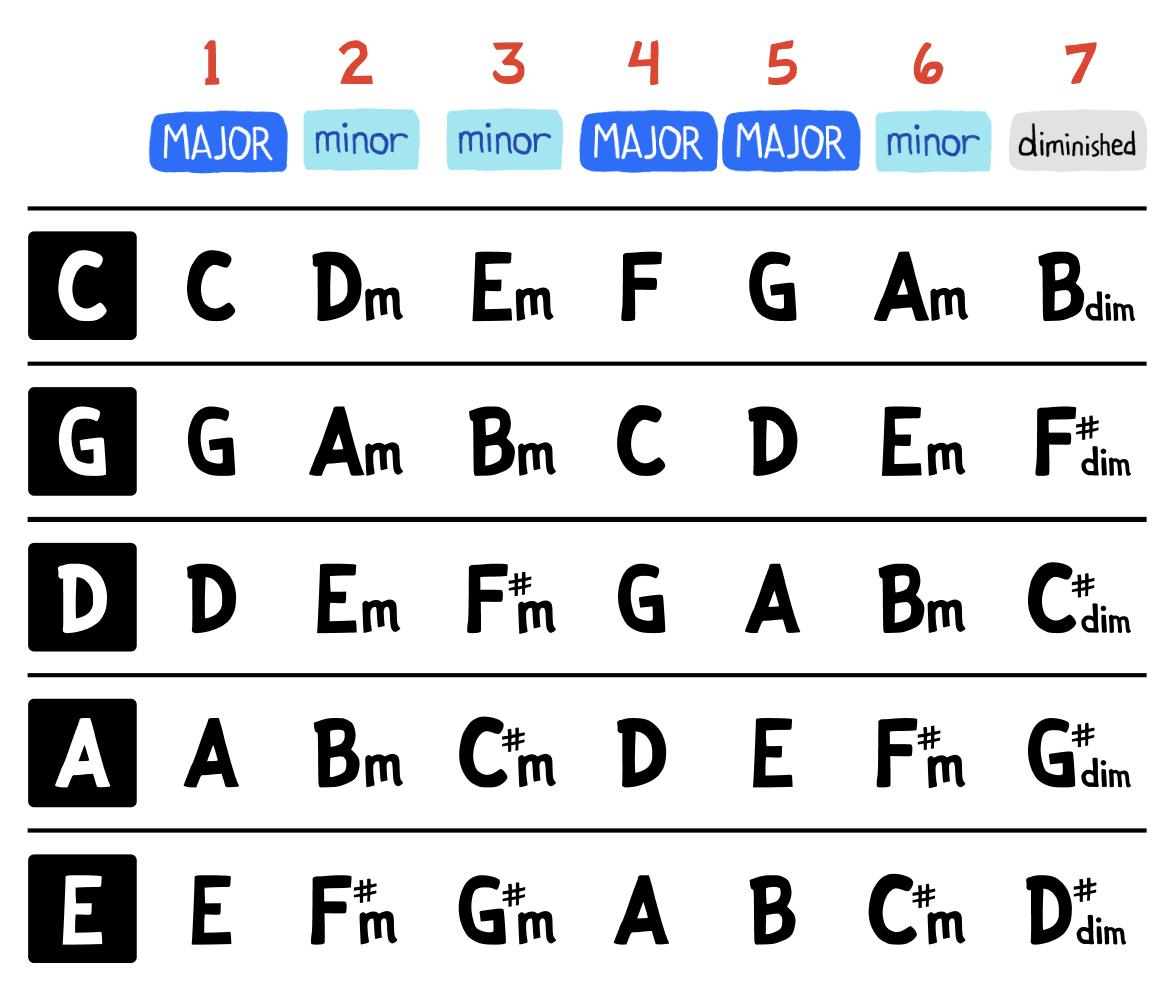 Let me show you a very common notation system you'll want to know about. Instead of using the scale degrees (1-2-3-4-5-6-7) to number each chord, it's more common to use Roman numerals — which can be uppercase or lowercase.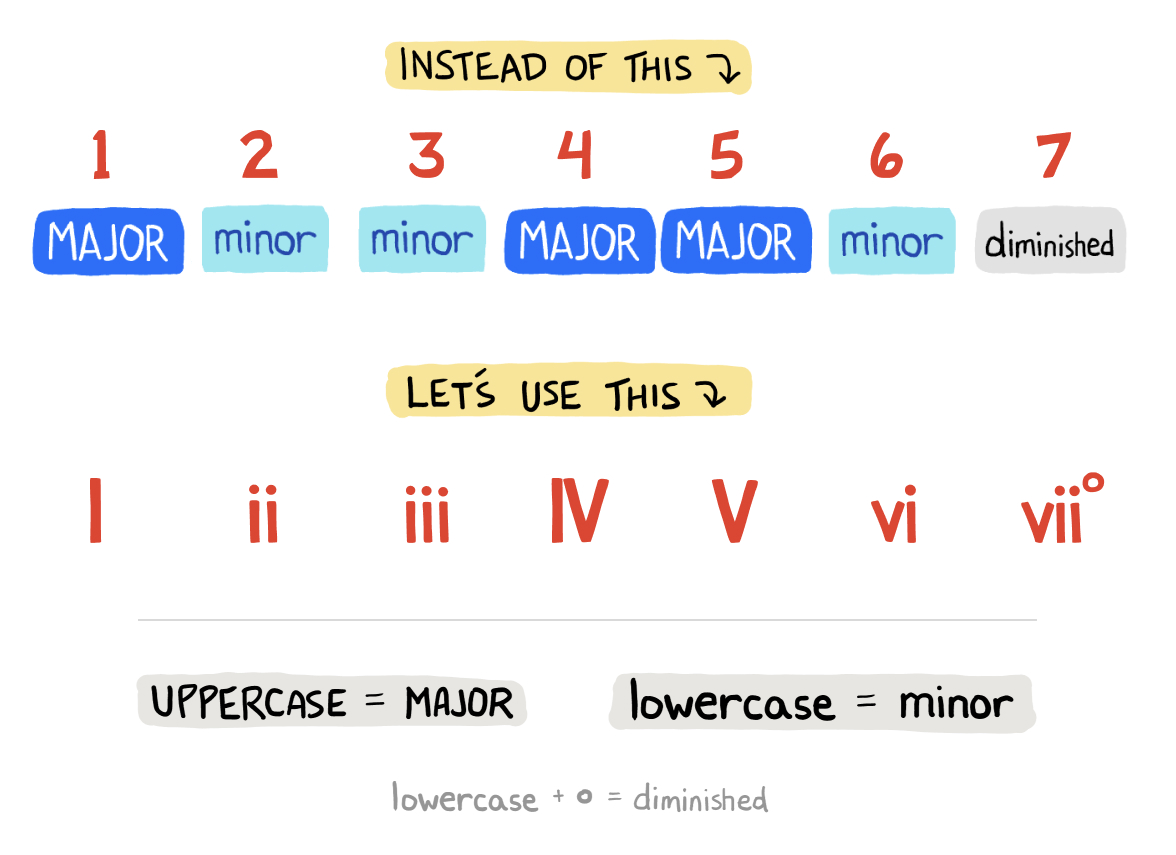 Spoken out loud, these read exactly like "normal" numbers.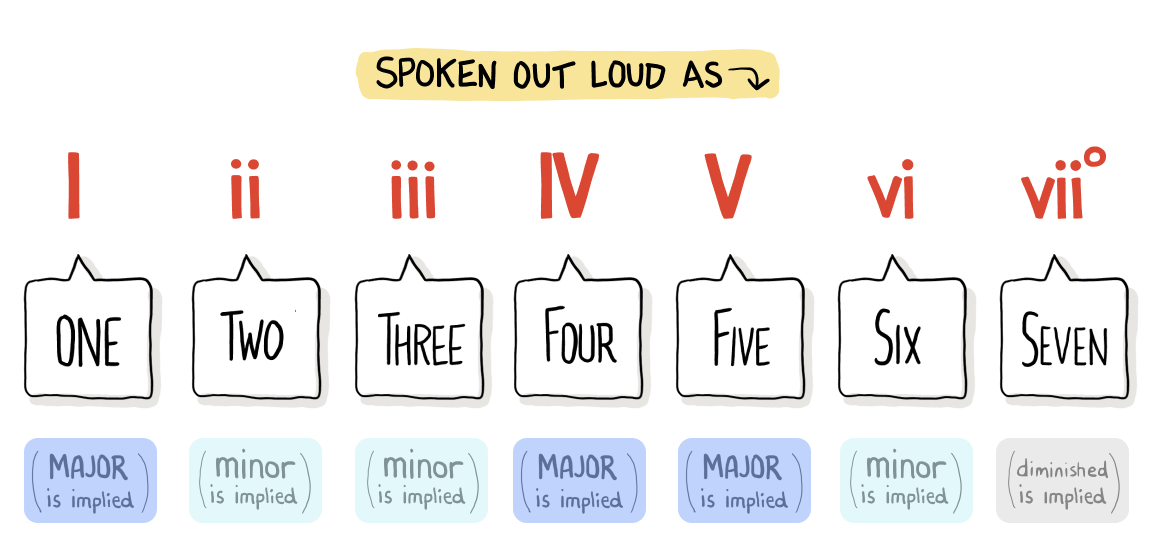 And so, we can look at our table of the most common keys — and use Roman numerals to denote the number of each chord, and whether it's major or minor: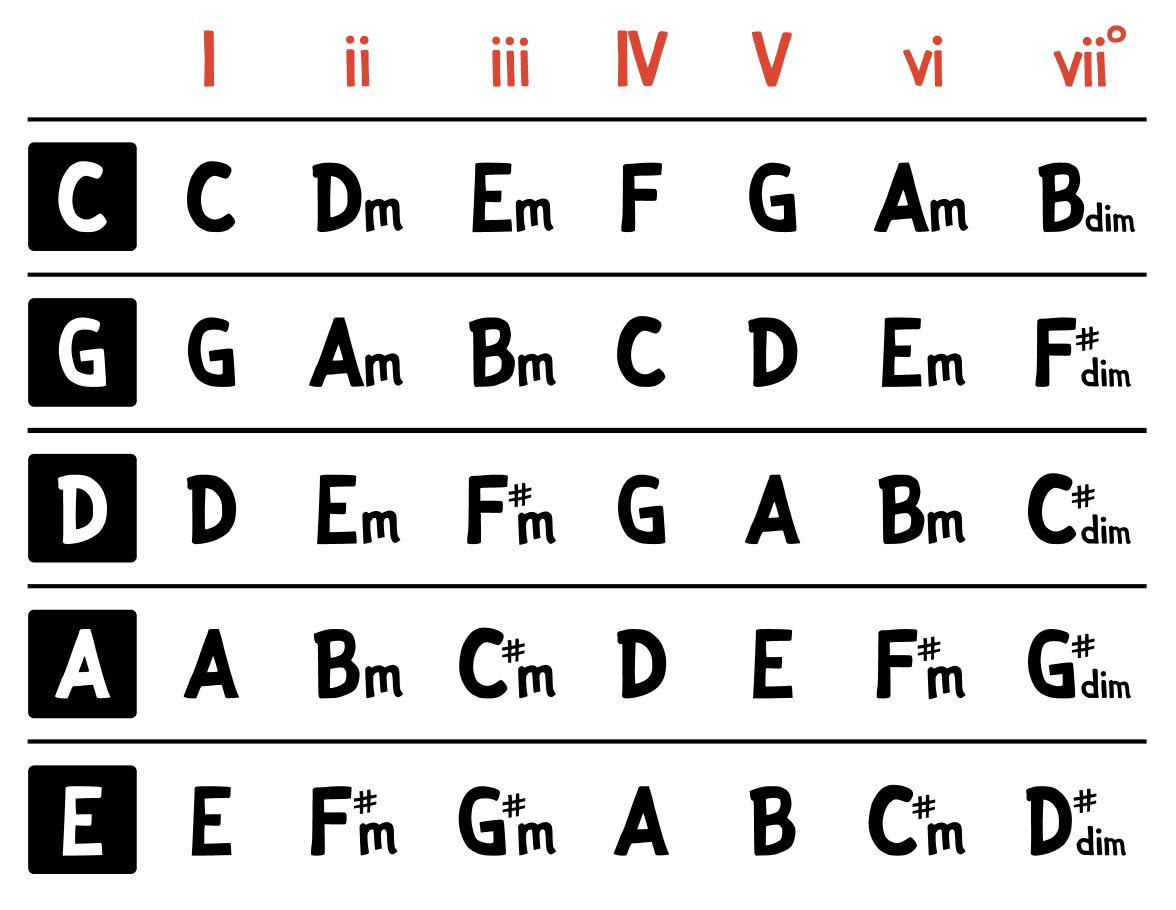 What we gain is the uppercase (major) vs. lowercase (minor) differentiation. As you can see, the 1-4-5 are uppercase… while the 2-3-6 are lowercase. 7 is lowercase because diminished chords are minor chords with a flat-5.
When reading these out loud, you don't need to say "major 4" or "minor 6" — because as long as we're following the pattern above, this is implied.
In future lessons, we will run into exceptions to these rules. For example, we might want to use a major "two" chord — which we would write as "II". Or we might want to use a minor "four" chord — which we would write as "iv". As you can see, this system scales well to support those use cases.
---
Next Lesson: Major vs. Minor Chords →